Empowering you
to take control
of work & life
EMPOWERING YOU TO TAKE CONTROL OF WORK & LIFE
BLUE DIAMOND TESTIMONIALS
With the Blue Diamond ethos, and as an award-winning coach, I pride myself with delivering a consistently high-quality service. But don't just take my word for it…
I attended Blue Diamond's Confidence Workshop today and have come away feeling inspired and that I have the knowledge and 'tools' to take on my low confidence issues. The surroundings in which the workshop was set were welcoming and relaxed and the small number of attendees also made the training more comfortable. I found Melanie very calm and approachable with an abundance of knowledge and coaching skills. It was also great to meet some lovely people who were in a similar situation to me. I would highly recommend one of Melanie's workshops and am looking forward to arranging a 1:1 session with her too.
I attended the Imposter Syndrome workshop and loved it! I loved the safe environment, with allowed us to share and have such a great interactive time. This workshop allowed me to find other coping strategies. I'd highly recommend it.
I attended Melanie's Assertiveness Workshop. Full of practical tips and advice, I found the session insightful and the group Melanie brought together for the shared learning was fantastic. I am looking forward to taking part in further workshops. Thank you Melanie.
I attended one of Melanie's workshops for the first time earlier this month - I found it so helpful and took away plenty of valuable tips. I enjoyed the interactive format of the zoom session and the subject matter of 'overwhelm' was particularly pertinent to the many business owners present as we are all adjusting to the new reality of lock down and the challenges this poses for our home life and businesses. Melanie Coeshott has a series of workshops coming up over the next 6 weeks and I'm looking forward to attending as many as possible!
Have attended two of Melanie's workshops now Assertiveness and Influencing for Impact, the only reason I haven't done more is time issues at home in the evenings and at work during the day. Planning to do more now I'm on Furlough. Recommend these to everybody...very very helpful and will be of use to anyone.
I attended Melanie's work-life balance course and have walked away with lots of ideas for improving things.
Melanie is very knowledgeable and great at promoting group discussion to help us reflect upon our own personal experience and goals.
Thank you to Melanie and the amazing group at yesterday's Resilience Workshop. 100% recommended, thought-provoking, well facilitated and a huge amount to take away for those of us who think we are quite resilient! I left feeling energised and empowered.
I've attended 2 workshops by Melanie on Overwhelm and Imposter Syndrome, both excellent, thought provoking, and with some useful takeaway tactics for dealing with these issues. I also really enjoyed connecting with the other attendees, we all realised we are not alone and gained some new supportive friends from the day.
I attended a brilliant, positive Overwhelm Workshop facilitated by Melanie Coeshott where she created the space for a small group of women to share our experiences and discuss practical solutions to help manage our feelings of overwhelm. It was both insightful and enjoyable and left me feeling inspired, hopeful and empowered.
I would thoroughly recommend Melanie as a coach and workshop facilitator.
I went on a workshop with Melanie and it was absolutely the best choice I had made in a long time. The workshop was on Imposter Syndrome and I got to meet others and relate to them. I think it was such a help to see a common thread in myself and the other talented people there. We left with some great strategies on how to rethink and move forward and Melanie invited us to be a part of a group which can help support us.
Highly recommend seeking Melanie's coaching.
I attended a work shop with Melanie called Overwhelm. I found it most useful.
Also I had some coaching which was brilliant. Thank you Melanie x
Melanie is a skilled facilitator and created a safe space where a small group of women could share their experiences of feeling overwhelmed before guiding us through some practical tools to help manage it. Thoroughly enjoyed the workshop, and the encouragement to act afterwards!
I attended a fantastically positive workshop with Melanie this morning. It was so good to discuss Imposter syndrome with like minded ladies in an open and constructive way. I learned some really useful strategies to support my personal and professional development. Thank you Melanie, I look forward to attending future workshop with Blue Diamond.
I attended an imposter syndrome workshop with Melanie, I found it very well put together with wonderful content. I found the NLP section really useful and have already been practising it.
Thanks Melanie it gave me so much confidence.
I attended an imposter syndrome workshop with Melanie, I found it very well put together with wonderful content. I found the NLP section really useful and have already been practising it. Thanks Melanie it gave me so much confidence.
I attended Melanie's Influencing for Impact Workshop and it was great. The informative style of the workshop was spot on, having much discussion and learning from the other attendees was so valuable and it really has given me a lot of food for thought. Melanie providing detail on the theory was really interesting and I have lots to digest to now build on my plan of how I influence with more impact. Thank you Melanie I think it could be easy during lock down to put self development to one side however I think now its more important than ever, especially to connect with like minded people. A valuable workshop and I cant wait to attend the rest in the series.
I attended Melanie's Imposter Syndrome Workshop. Melanie was able to keep everyone engaged and make the workshop interactive and valuable for the participants. She is a great facilitator. With this workshop I was able to learn and reflect a lot about this topic and left with valuable tips. Thank you Melanie!
I attended Melanie's workshop on resilience, which was fantastic. Engaging, clear and action orientated and I could really feel the value she was adding the lives of her clients. The energy of the call was great and it was obvious that Melanie had created a very safe space for her clients to share experiences and feelings. I'd highly recommend Melanie and I am very grateful for her support and generosity.
I attend one of Melanie's workshops today and it was a first-class experience. She put us all at ease immediately and then delivered a great combination of interactive learning, reflection and usable strategies so that we could learn and improve. Overall, an outstanding experience that I would recommend to anyone wanting to gain new skills. Thanks Melanie!
I would love to recommend Melanie's Work Life Balance workshop I have attended myself in July this year, to anyone who feels they are out of balance or even if they don't think so... Because the reality can be different as nowadays not everyone can see things outside their own little boxes and lots of insides and valuable realisations can come up on the surface during this workshop session. You will get brilliant tips and ideas and get involved into different activities and communication with other participants which will make you feel being heared and understood. You will realise that other people are experiencing very similar problems in their day to day lives and that you are not alone and there is always help available for you. Best way to get this help is to find time, get the knowledge and put them into practice.
I attended Melanie's positivity workshop which was excellent! I learnt lots of actionable strategies to start using straight away and I really enjoyed the interactive, supportive, learning space that Melanie created. I would absolutely recommend it!
I recently joined Melanie in her Positivity workshop along with various other clients. Melanie is excellent at facilitating her workshops and ensuring those attending, get the most from the experience. She makes every topic engaging, thoughtful and actionable.
STAY UP TO DATE WITH OUR LATEST NEWS
At some point or other, we've probably all bought into the long-held belief that having an employed role is one of the safest things in
Read More »
My Journey
How often do you take the time to pause and reflect? To see how far you've come as a team, to recognise what everyone's been
Read More »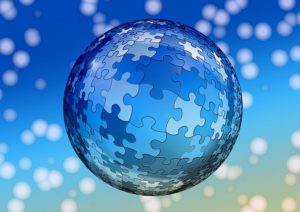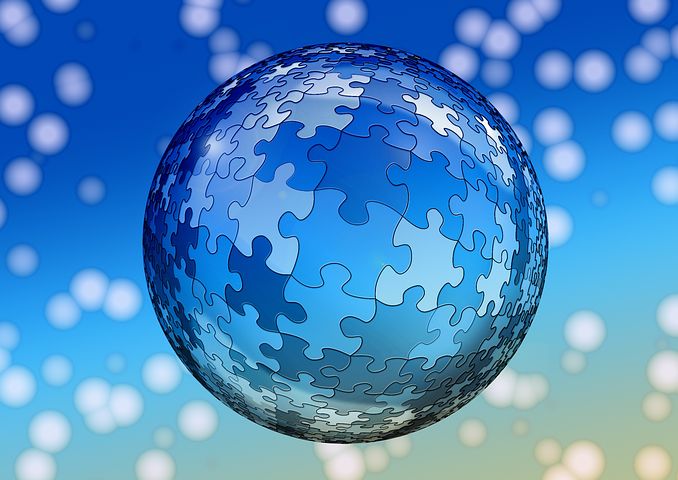 Leadership Review
What are the most important skills to help us through this period? As time goes by, it's clear that none of us really understand how
Read More »
COACHING SOLUTIONS – LET'S WORK TOGETHER
Blue Diamond can help you to reignite passion in your professional life and discover your true potential
Blue Diamond Coach Ltd (Registered in England: 11202541)
Allia Future Business Centre, London Rd, Peterborough PE2 8AN
Copyright © 2018-2021 Blue Diamond Coach Ltd