Are you looking to do something different?
Realistically, most of us will be working until our mid to late sixties, or even later. Sorry to be the bearer of bad news, but this seems to be the reality. We're living longer, which on one hand is great, but also needs financing in some way or another.
Many of us are not inspired or fulfilled by our work. We dream of doing something different, but few of us actually take steps to do this. We're often a little too "comfortable" within our own situations, even if we're not feeling fulfilled by what we're doing. Or maybe not quite uncomfortable enough to explore what else there could be.
Even if we're determined to make changes to our lives, it's often hard to know where or how to even begin.
Fortunately, I help people to identify and forge their new path forward all the time. That's part of my role as a career coach 😊
I used to do this exclusively through bespoke 1:1 coaching until I discovered that some clients preferred a more structured approach. They liked to know the full extent of the journey that they'd be taking upfront (although career change journeys often include some unexpected twists and turns). So I created the Do Something Different course, a structured 7-step approach.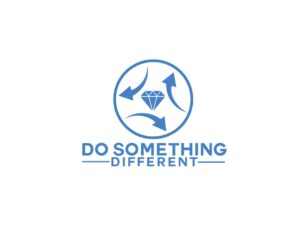 I've been running this on a 1:1 basis since mid-2020.
This has worked well and there have been some great results to date for those who have completed the program.
But I understand that this was financially challenging for some people – especially those feeling the pinch following redundancy or months of being furloughed.
Launch of online course
So I decided to launch an online version of the Do Something Different course, to make this more accessible to more people.
This follows the same 7-steps structure, but allows you to do it in your own time and at your own pace. I share numerous tools and techniques that could help you get started in your quest to Do Something Different.
To learn more and see if this is for you, take a closer look here.
If you're planning to Do Something Different, what better way to get started?
If you'd prefer to check out your options before anything else, why not book your FREE Career Discussion right now?
Thanks for reading. Check out other Blue Diamond articles to help you take control of your work and life.