Ever wonder if you've bitten off more than you can chew?
That's what I was asking myself at times in the first week of March. But it all came together in the end!
On the first weekend of March, I ran not one, but two face-to-face retreats!
I know, I know, what could have possessed me to do such a thing?!
Luckily they were both in the same venue, but for two slightly different audiences.
There were 18 of us on Saturday and 12 of us on Sunday – all lovely, like-minded people.
In the run up to the event I questioned my sanity a number of times, especially when 4 attendees (including 2 speakers) had to drop out within 72 hours of the event for various reasons. We were so sorry that they couldn't be there with us. Fingers crossed for the next time.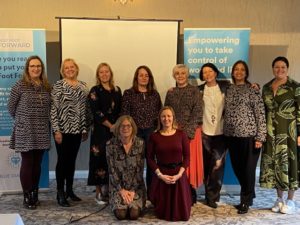 We all had a terrific time anyway and I couldn't have done it without my lovely guest speakers who helped me throughout the weekend.
If you'd be interested in joining us next time – as a participant or a speaker – please contact me at melanie@bluediamondcoach.com and I'll add you to my list.