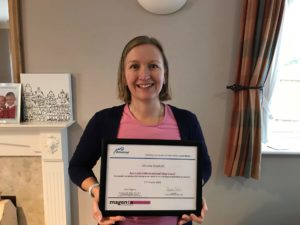 Motivational Maps Accredited Coach
I'm now a Motivational Maps Accredited Coach.
How do you ensure you're keeping your skills fresh & relevant?
"I continually learn & develop myself"
This is one of my personal mantras. Along with a list of other positive statements, I write it in my book each day, & I'm always looking to improve myself.
My methods may vary, but the intention is always the same.
Often this comes in the form of reading a book or a blog. I love listening to audiobooks and sometimes podcasts. I've watched countless webinars and videos throughout the lockdown period too.
I am a work in progress, but I'm growing day by day.
Much of the time this informal learning is more than enough. I can fit it in around other commitments and I'm pretty disciplined at nudging things along to completion.
Sometimes though, it's worth stepping things up a notch.
Over the last couple of months, I've been enrolled in a course and I'm proud to say that I'm now a Motivational Maps Accredited Coach.
I love Motivational Maps so much.
If you'd like to discover more about what motivates you, contact me to arrange your motivational maps assessment.
Motivational Maps have already formed an important part of my coaching since I became a licensed practitioner last year. I'm empowered by the enhanced level of appreciation and application I now have.
Onwards and upwards.
In the meantime, how are you keeping fresh and relevant?