"Hi, I'm Melanie and I'm a Career Coach"
I often find myself explaining that Career Coaches are not just for managing career transitions, nor do they simply deal with career problems. Ultimately, if you have a career, it's highly likely that you could benefit from working with a Career Coach.
But first, I want to clarify something, that may sound counter-intuitive.
Few people need coaching.
A coach doesn't fix anything or anyone that's broken. Instead, a coach can help you to improve what you're already good at (think about sports coaches) or can help you to achieve your goals with more speed, certainty and effectiveness than working on your own.
I thought I'd put together a few FAQs to help you to better understand how a Career Coach could help you or others you may know in a similar situation.
How could a Career Coach help and benefit me?
Do you have or want to maintain or build a career? Then a Career Coach could be useful.
Some of the few things a Career Coach could help you with:
Succeed (or excel) in your current line of work
Identify and target your next challenge
Help you to gain clarity about what you really want to do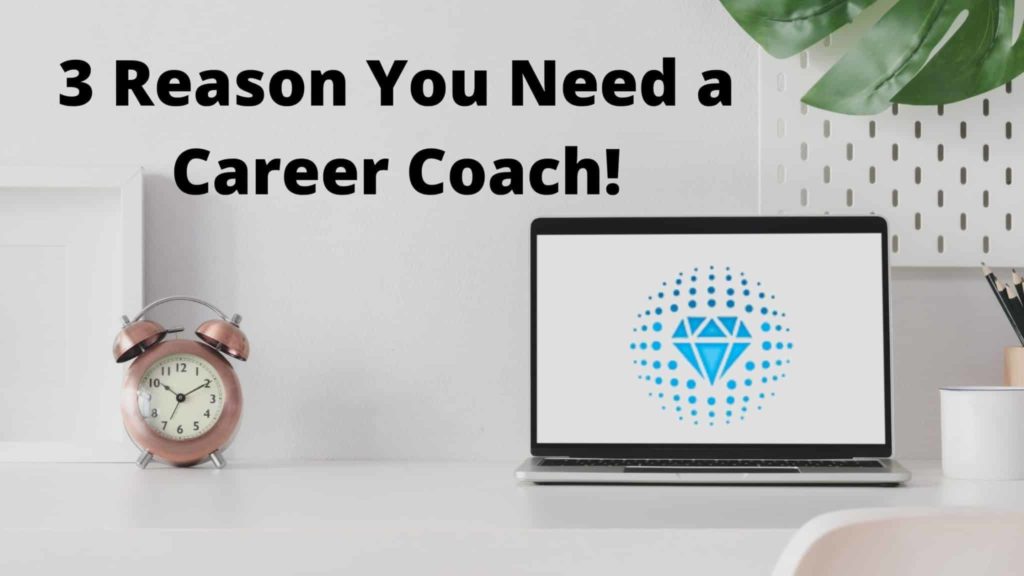 A Career Coach can help you in a variety of different career-related areas, for example:
Clarifying your purpose or objectives
Establishing a clear direction and action plan
Increasing self-awareness
Exploring different career options
Identifying and closing skills and behaviour gaps
Creating a long-term career plan
Addressing limiting beliefs, such as imposter syndrome
CV and LinkedIn profile reviews
Interview Preparation
Overall, helping you to make swifter progress than working on your own
What else can a career coach do?
Aside from the increased accountability and enabling you to make quicker, measurable progress, there may be additional benefits of working with a Career Coach. This may include access to coaching and profiling assessment tools which can help reveal more about yourself.
As a bonus, if your coach is CPD accredited, you may also get a CPD certificate for hours spent being coached.
What can a Career Coach not help me with?
Career Coaches can be very useful, but there are a few things that they will not be able to help you with:
Resolving complex personal issues – you may need a Counsellor
Career/vocational advice or guidance on what careers are available – a Career Advisor is the right avenue
Dealing with others causing friction for you, e.g. a partner, boss, colleague etc. – a coach can only coach you on how to deal with the situation
Coming up with ideas for your day-to-day work – sounds like you may prefer a Mentor
Taking career action for you – you will need to do this yourself
Having someone to whinge to – the coach will not be able to help (and will point out how little this achieves!)

When would a Career Coach be useful?
A Career Coach could be useful at various points in your career. However, these may be particularly relevant situations:
When conducting a periodic 'Career Health Check' or 'Career MOT'
Being made redundant
Facing an organisational re-structure
Approaching a career decision point
Considering a promotion or new role (or a no-motion!)
Starting a new role
Taking on a management position
Developing management or leadership skills
Following a life change
Facing complex issues or political challenges
If you've lost passion, focus or engagement in your work
If you've lost confidence or are doubting yourself
When you feel you're ready for a change or the next challenge!
Where can I find a Career Coach?
Coaches seem to be pretty commonplace these days. Some ideas for finding a Career Coach include:
Online coaching directory
Someone you know – worked with, networking, local community etc. Working with friends or close colleagues can be challenging.
Personal recommendation, word of mouth
Outplacement support
Internal coach within your organisation
However, don't just settle for the first coach you find. Coaches often have different niches which make them more relevant and able to support specific clients' needs.
It's critical that you have a rapport with your Career Coach in order to get the most out of the relationship. Booking in for a discovery session can be a great way to check this.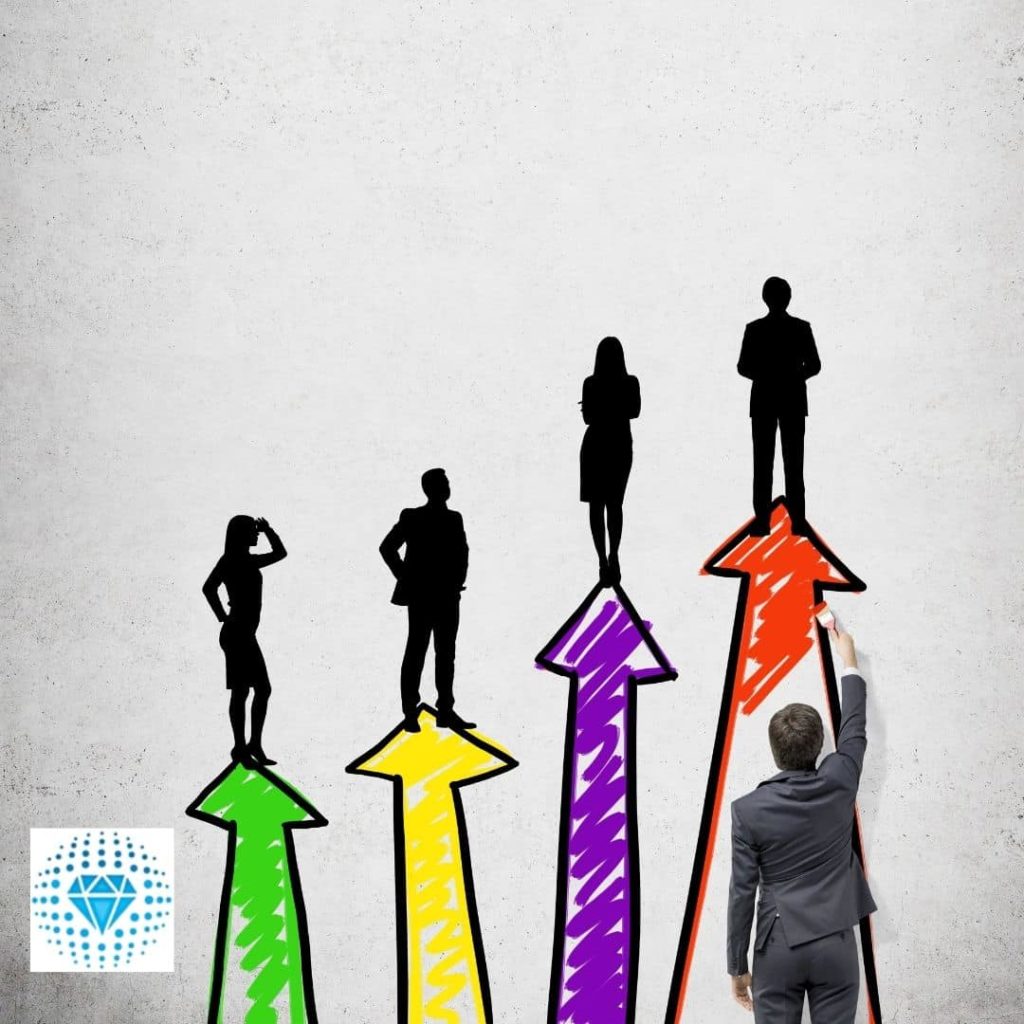 How do I know if a coach is good?
Unfortunately, the coaching industry is not regulated and not everyone identifying as a coach is actually qualified. That being said, there are some great coaches that are 'qualified by experience' yet have no formal qualifications.
Check out the credentials on their website (if listed), as well as on LinkedIn. You can always ask them too if this is important to you.
Also, take a look at their reviews and recommendations. Again – I'd tend to trust LinkedIn over anything on their website as the review is published by that person. Are the reviews positive? Are they recent? Do they resonate with your own needs?
How much does coaching cost and will my employer fund Career Coaching?
Working with a Career Coach should be seen as a short-term investment towards enhanced fulfilment, greater security, or even a higher salary.
What's more, coaching may be more cost-effective than you think. Like many things, there are coaches available at various price levels, so you should be able to find one to suit your budget.
Many Career Coaches have different fee levels – one charged to organisations and another when individuals are paying themselves. Payment plans are often available for individuals to make things more affordable e.g. monthly payments v a large upfront payment.
Or you could get your employer to fund the coaching for you….
Many organisations fund coaching for their employees. This means that you can receive all the benefits of coaching, without having to pay for it yourself. It also means that the coaching is above board and can even take place within work time.
Ultimately, you will need to 'sell the benefits to your employer! Benefits for them of your coaching include:
More engaged and productive staff
Increased staff retention
Ability to attract quality staff
Optimal ways of working
Positive 'knock-on effects for others in the workplace
Independent support / a sounding board for their staff
Staff equipped with the right skills and mindset to succeed
Reasons I might want to keep Career Coaching confidential
Career Coaching shouldn't be a taboo topic. After all, you're simply taking responsibility for your career. However, there may be certain cases in which you may want to keep the fact that you are having Career Coaching confidential, if:
You don't want your employer or colleagues to suspect the worse i.e. that you might leave
You don't want it to jeopardise any chances for continued success where you are
The great news is that coaches have a responsibility to keep anything discussed confidential and sensitive, even if your employer is funding the coaching.
What is the difference between a Coach and a Mentor?
There is often confusion between coaches and mentors, some coaches offer both which can be even more confusing.
Mentoring typically focuses on a specific role or sector, while coaching involves defining a goal and working towards this.
Mentors often work with those seeking direction from someone with experience and knowledge in a specific area. Coaches, on the other hand, are experts in the coaching process, and not necessarily in the client's area of interest.
Mentors often share their knowledge and experience, offering tips and hints. Coaches don't offer advice or make suggestions but help clients to generate their own ideas. This helps to  much greater accountability for the client
Wrap up
Career Coaches are not simply for managing career transitions, nor for dealing with career problems. If you're serious about your career, the chances are that you could benefit from working with a Career Coach.
Amongst other things, a Career Coach could help you to:
Succeed (or excel) in your current line of work
Identify and target your next challenge
Help you gain clarity about what you really want to do
I offer a FREE Career Discussion to learn more about your hopes, dreams and requirements, but also to see if we have the necessary rapport and fit to work well together.
Get in touch to book yours.
Thanks for reading. Check out other Blue Diamond articles to help you take control of your work and life.