The market is picking up. Is it time to take advantage of a new opportunity?
There you were, minding your own business. Happy with your lot. Or happy enough, anyway.
You were getting on with your work. Managing your workload as best as you could and vaguely considering your next logical career move. But this was a low priority.
Then it happened.
Out of the blue, you were contacted about a new opportunity. A beautiful shiny ball.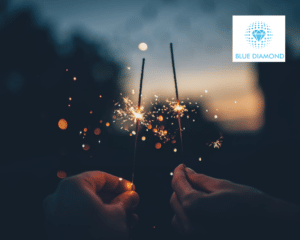 Shiny new opportunity
Compared to your current situation, it all seemed so different and so, well positive.
Naturally a little dubious and skeptical, your curiosity peaked this time. Something about this new opportunity prompted you to find out more.
Still liking what you heard, you decided to put your hat in the ring. Nothing ventured, nothing gained after all.
Roll forward the clock and the new opportunity evolved first into a possibility and most recently, a reality. You are now sitting on a job offer!
This could hold the key to your future growth – and maybe even your future happiness.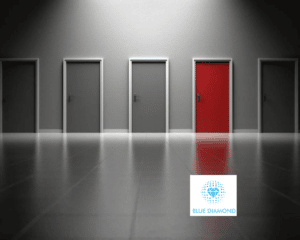 Tricky decisions
But there is also much unknown, and this feels uncomfortable.
What if the role doesn't live up to your expectations?
What if you don't live up to their expectations?
What if it doesn't work out at all?
What if, in fact, it makes more sense to simply stay put?
Better the devil you know, after all. Your progress could well be slower, but at least you know where you stand.
You know the people, the processes, and how to get things done. You have the tacit knowledge you've built up over time. And most of all, you have your reputation.
Why is this so hard? You should be feeling excited. Elated even.
Yet, you feel confused and torn.
Especially when others around you have conflicting views about your new opportunity (and are hardly neutral to the situation).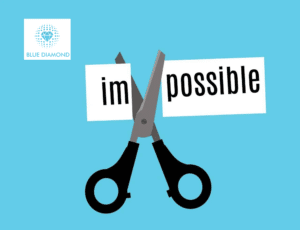 Finding a way forward
Could you do it with some clarity? Consider my online course on assertiveness skills to get started.
Could you benefit from seeing the options for what they really are and what this could really mean to you?
It can often be useful to talk to someone completely neutral in these situations. Someone that isn't involved, doesn't know too much about the backstory and any characters involved.
It can be useful to step back and get a deep understanding of what you really want and whether either of the current options could help you achieve this, or not.
The Career Compass session can be really useful for clarifying your true internal direction in situations like this.
For what it's worth, I also offer a complimentary Career Discussion. If this sounds useful, book yours here now.
Wrap-up
Sometimes, out of the blue, we are presented with a shiny new opportunity.
Often, we dismiss these straight away. Something isn't right – the role, the location, the timing.
But sometimes we are tempted by different situations, greater responsibilities, and often more money. This excitement can also often be accompanied by uncertainty and self-doubt.
It can be useful to talk to an independent third-party person in these situations. Someone completely neutral who can help you understand your options more clearly.
Thanks for reading. Check out other Blue Diamond articles to help you take control of your work and life.