Speaker at Finance Business Partner Bootcamp 2020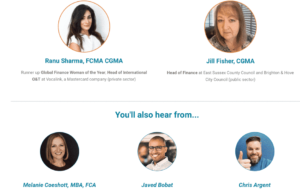 I felt really privileged to be back among finance colleagues at the Finance Business Partner Bootcamp, talking to them about Dealing With Overwhelm. There was a great crowd with some fantastic collaboration and sharing of ideas between participants to help them to help themselves.
I also shared some of my favourite easy and effective tools from my own toolkit.
Check out when the next Dealing with Overwhelm workshop takes place.