Successfully working until your late 60s, is it possible? Does the prospect of having to work until your late 60s fill you with fear and dread?
The current UK pensionable age increased to 66 for men and women from October 2020. This is set to increase further over the next decade, resulting in many people having to work until their late sixties. Does this fill you with joy to retire in your mid to late 60s? Or are the feelings of fear and dread more real than happy anticipation?
What to Do When You Don't Like Your Career
Maybe you're one of the fortunate ones who are already doing something you love, and you love the idea of doing it until you retire. You could also be in denial about having to work all that time, or perhaps you really don't want to think about that right now. Maybe you'll try and wing it and see what happens – let fate decide how you spend your last working years.
However, I have a few proactive and positive alternatives instead:
How to thrive in your current line of work
There are various strategies you could take to thrive in your current line of work:
The starting point includes taking stock of your existing skills and experience and trying to match these up to current and future opportunities in your current business.
Another strategy could involve trying to 'future proof' your career by learning and developing. This is especially important with the reality of increasing automation, and the use of robots and artificial intelligence. Our current jobs may need to transform to manage a new hybrid workforce.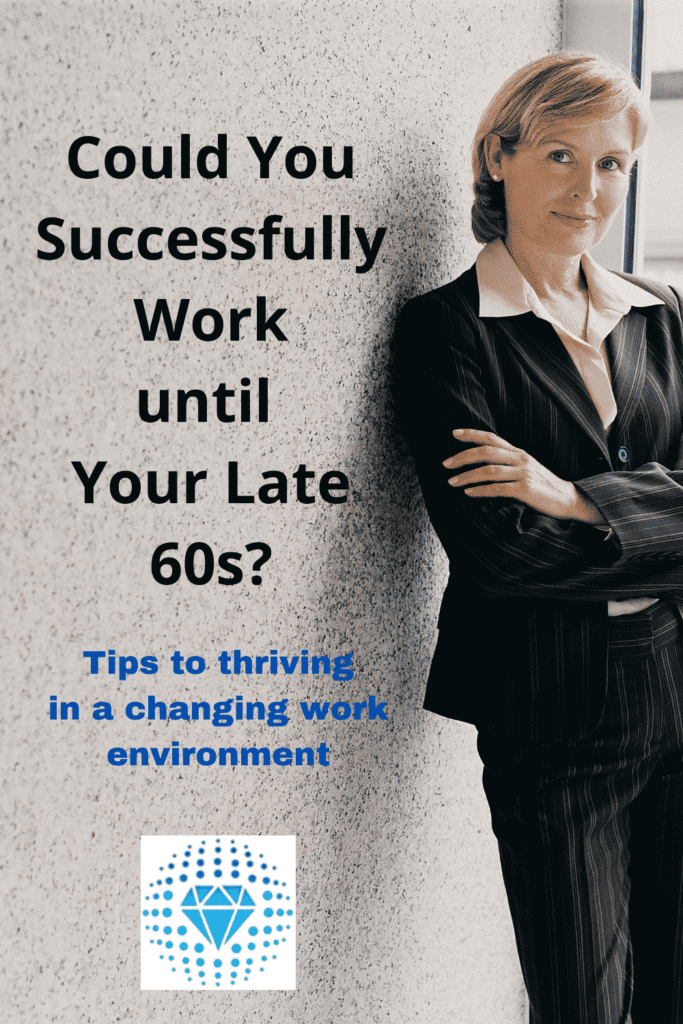 What if My Job Disappears
Some of jobs of yesteryear have lessened in importance or no longer exist, some have disappeared that were around when I joined the workplace 20 years ago. It's impossible to tell exactly what will happen in the future, but what is absolutely certain, is that work as we know it will continue to evolve and change. Some changes may occur at task level. Some whole roles may become extinct.
You could focus on elements of your role that are dependent on human skills including judgement, relationships, interaction etc. v other parts that could be more easily replaced.  You could also stay abreast of developments in your field.
Alternatively, you could look for ways to enhance your value and demonstrate it to your employer – current or future.
Future Ready Career Training
This could include professional development (CPD), keeping up with changes and developments in your field, technology training or learning new and complimentary skills to keep you on top of your game.
Coaching and Mentoring as Potential Careers
As an experienced staff member, there could well be opportunities to disseminate your knowledge and provide support to others. This could benefit your employer and colleagues, whilst enhancing your own worth. Coaching and mentoring is an excellent way to successfully keep working into your late 60s. Our Simply Confident Masterclasses can help you in deciding if this is for you and help you start your journey if that's the case!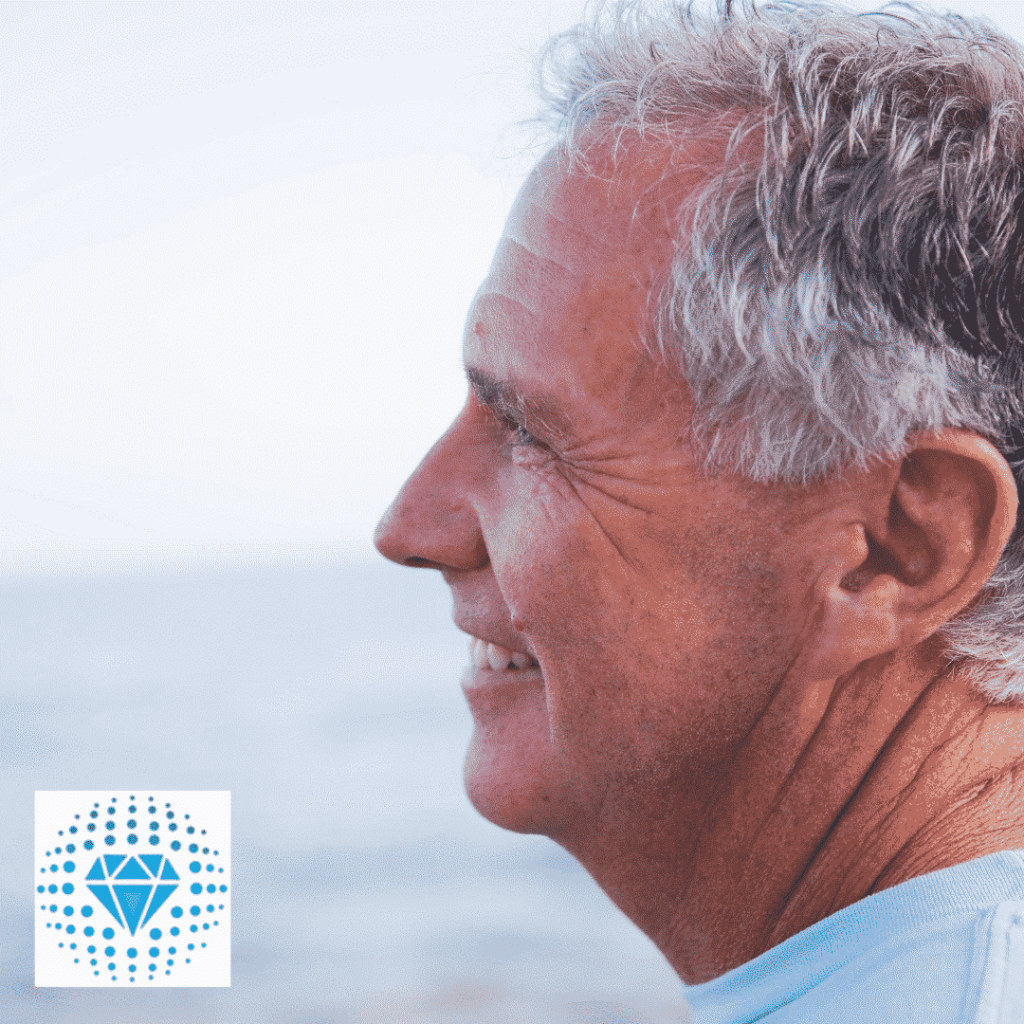 Manage your work and ultimately your transition into retirement in your own way
When many people visualise their retirement, they often see themselves on holiday, spending time with family or pottering in their garden. Fewer people consciously plan the actual transition from working life to retired life.
I've discussed this with a number of people in their 50s and 60s. They often reach a point where they start thinking about their retirement, but there doesn't seem to be one size fits all approach:
–        Clean break – e.g. work full time until Xth birthday and then retire immediately thereafter. This works well for some but can also be a rude shock for others.
–        Reduced working schedule – fewer hours per day or fewer days per week. Reductions can be in various steps until ultimate retirement is reached.
–        Switch to a different role, possibly one that's less taxing, demanding or stressful.
6 Key Factors to Successfully Working Until Your Late 60s
There are various factors that can influence the transition, and the age & stage at which it happens:
–        Your health
–        Type of work you do and the capacity in which you work
–        Caring responsibilities and dependents outside of work, including parents, grandparents, children and grandchildren
–        The actual motivation to work and alternative sources of this motivation energy
–        Financial situation and projections
–        Employer's working policies and practices
The important thing is to work out what the ideal situation for you would be and then to discuss this with your employer. This isn't always easy though, so it's often a good idea to get some support in this area.
Choosing a Different Career
Have you ever dreamed about doing something different? If so, what's stopped you before? And, more to the point, what's stopping you now? Given the amount of time you've still got left to work, isn't it worth doing something you really enjoy?
Change could come in a number of different ways, and it doesn't need to be drastic:
New role – Maybe you've done the same role for a while. Could there are alternative opportunities with your existing employer?
New company – Maybe you've worked for the same employer for a while and you'd like to change, but you wouldn't know where to start? Maybe you find yourself out of a job?
New career – Possibly you'd like to do something different? You could retrain in a completely new field.
New business – Have you always fancied being your own boss? Either in your existing field of work or something completely different.
Some of these options sound exciting yet challenging. Change isn't always comfortable or easy, but having now spoken to many people who have made these changes, they rarely regret their decision.
Successfully Working until Your Late 60s is Possible
Many of us realistically face the prospect of having to work until our late 60s. If you're not already 'living the dream', why not take some proactive steps and turn your situation into something positive, rather than something you fear and dread?
All the options above are completely achievable and it's really never too late for you to take some action… You will need to make some decisions and take some positive actions to achieve these goals.
If you need support in any of these ways or more, Blue Diamond can help you to take control of your working life.